COMPANY
Company Name
Storage Vision Co., Ltd.
HQ Location
Ikefuji bldg 7F , 4-5-8 Shiba,Minato-ku , Tokyo 108-0014 , Japan
TEL
+81-3-5427-6500
FAX
+81-3-5427-6501
Capital
20 million JPYen
Established
January 9 , 2007
Board of Directors(as of Jan/2021)
Yoh Kobori (President)
Hideyuki Wada (Director of Engineering)
Katsuya Kurose (Director of Overseas Sales)
Hiroshi Ikeda (Director of Domestic Sales)

Business
Develop, Manufacture, Sell and Maintain
Mirror Drives, Mirror Cards and Peripheral Products.
LiLak
Major Customers
AMADA CO., LTD./ Azbil Corporation / CANON MEDICAL SYSTEMS CORPORATION /
CONTEC Co., Ltd. / Daifuku Co., Ltd. / DISCO corporation / DUX Inc. / Fukuda denshi Co., Ltd /
HAGIWARA TECHNO SOLUTIONS CO., LTD. / Hitachi, Ltd. / Hitachi High-Tech Solutions Corporation /
INNOTECH CORPORATION / Interface Corporation / Kokusai Electric Inc /
MEIDENSHA CORPORATION / MISUMI Corporation / MITSUBISHI ELECTRIC CORPORATION /
MITSUBISHI Electric Control Software Corportation / MTT Corporation / NEC Corporation /
NIHON KOHDEN CORPORATION / PFU Limited / RICOH Industrial Solutions Inc. Sanritz Automation Co., Ltd. /
SCREEN Semiconductor Solutions Co., Ltd. / SolNac Corporation / Tokyo Electron Limited / Toray Engineering Co., Ltd /
Main Banks
The Bank of Tokyo-Mitsubishi UFJ,Ltd. / Sumitomo Mitsui Banking Corporation / Mizuho Bank, Ltd.
Message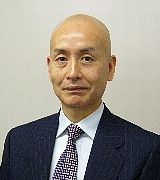 President
Yoh Kobori
We, Storage Vision Co., Ltd, could celebrate our 10th anniversary on Jan/09/2017.

In the past 10 years, we had some difficult time, such as the Great East Japan Earthquake and global financial crisis triggered by Lehman Brothers' bankruptcy however thanks to kind support of our customers and business partners and dedicated effort of our team members, we could go through such hard times.

Recently, buying and paying on the Web became a part of everyone's daily life and world political leaders and other celebrities use SNS, such as Facebook and twitter, as a one-to-one communication tool with ordinary citizen. Considering such kind of global internet interactions, 24 hours x 365 days "Non-Stop" operation must be required in supporting infrastructure and key applications. We, Storage Vision, will support such kind of mission critical customers with our mirror technology innovation.

Your continuous cooperation would be highly appreciated.
Map
JR JR Tamachi Station(Yamanote/Keihin-Tohoku Line)5 minutes walk from Mita exit.
Subway Toei Subway Mita Station(Asakusa/Mita Line) 3 minutes walk from A6 EXIT